Session on "Redefining Womanhood"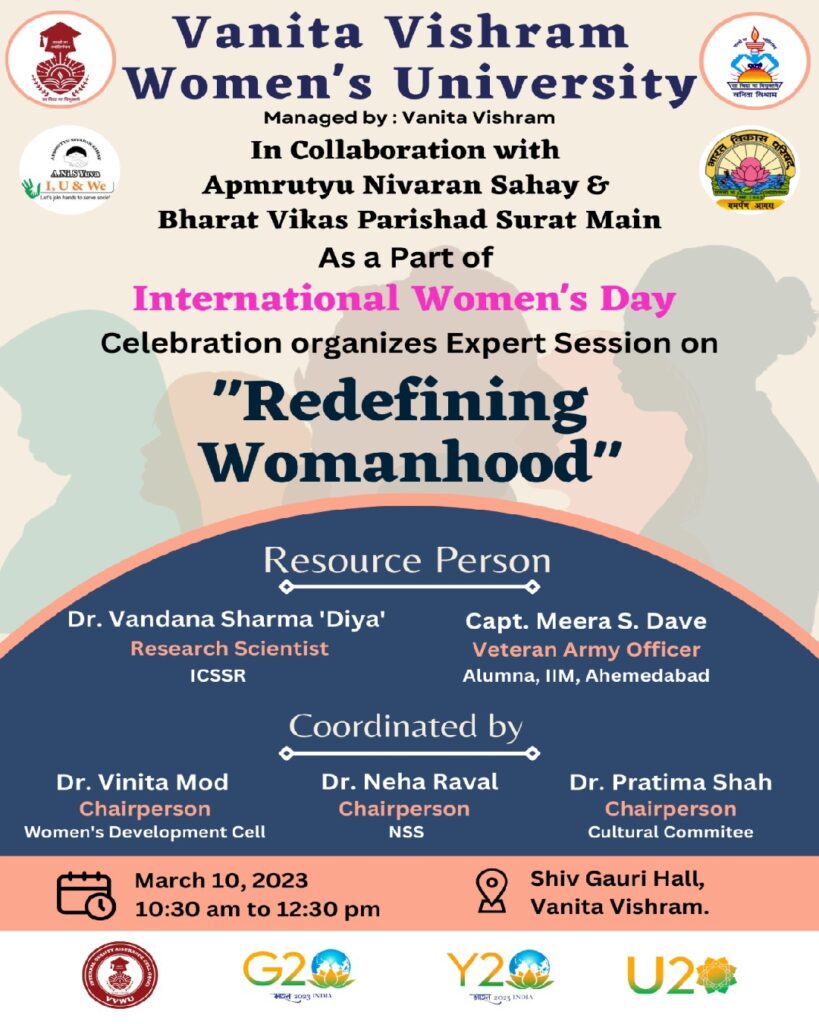 Greetings from the Women's Development Cell, NSS Unit, and Cultural Committee of Vanita Vishram Women's University, managed by Vanita Vishram.
The Committees in collaboration with A.Ni.S. and Bharat Vikas Parishad Surat celebrate International Women's Day – "Redefining Womanhood", on the 10th of March, 2023 from 10.30am to 12.30pm.
Venue: Shiv Gauri Hall