Seminar on "Continuing Nutrition Education"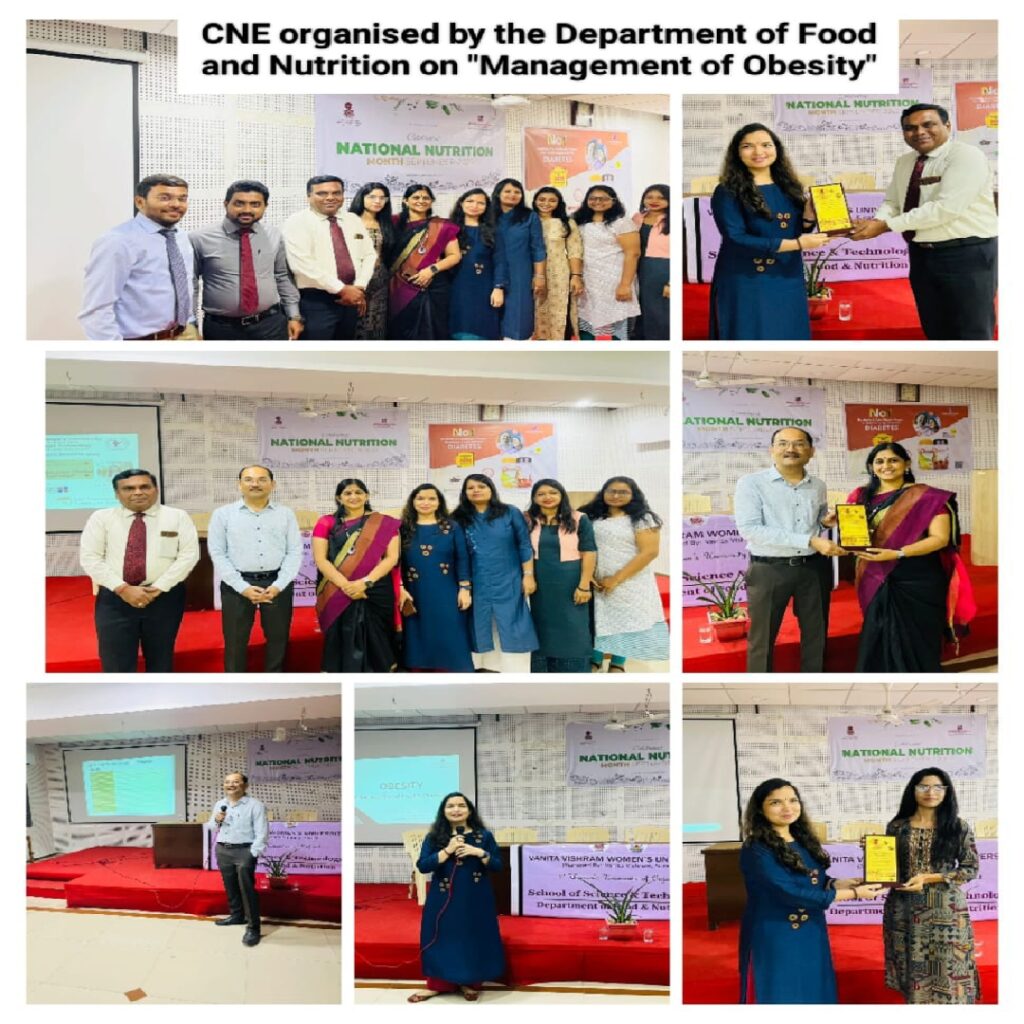 As a part of various celebrations of National Nutrition Month, a "CNE- Continuing Nutrition Education" was organized by the Department of Food and Nutrition, School of Science and Technology, Vanita Vishram Women's University, sponsored by British Biologicals on 21st September 2022.
Dr. Manisha Vyas, Dean and Head of the Department welcomed the gathering. Dr. Shilpee Agrawal, Assistant Professor at VVW University introduced about obesity and related problems. Dr. Manish Mehta, Laparoscopic Surgeon at Excel Hospital explained management of obesity in surgical conditions about obesity with case studies for a better understanding. Protein rich diet supplements were provided by British Biologicals. The event was attended by about 100 participants from the field of Nutrition.