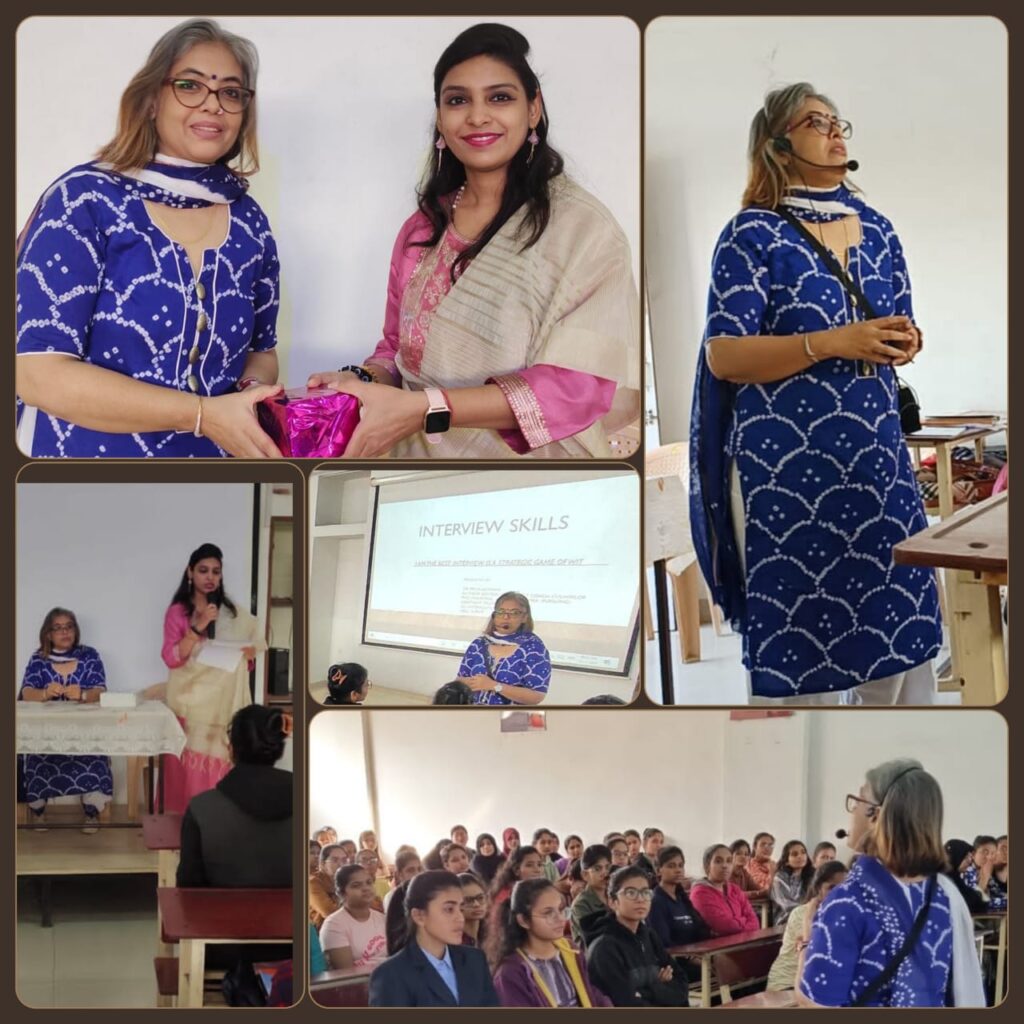 An Academic Guest Lecture on the topic "I am the Best: Interview is a Strategic Game of Wit" was organized by the Department of English SCBM on November 23, 2022.
The Resource Person, Dr. Priya Adwani, Professor, S.D. Jain International College, Surat oriented the students regarding interview etiquettes to secure a reputed, successful & lucrative position in the professional world. The session was quite lively and interactive as Dr. Adwani engaged the students with humour, and practical experience-sharing.
Around 140 students took advantage of the session equipping themselves with vital Interview requisites like attire, mannerisms and knowledge. Overall the session was quite enriching and proved to instill in students great confidence to face interviews and carve a bright future for themselves.