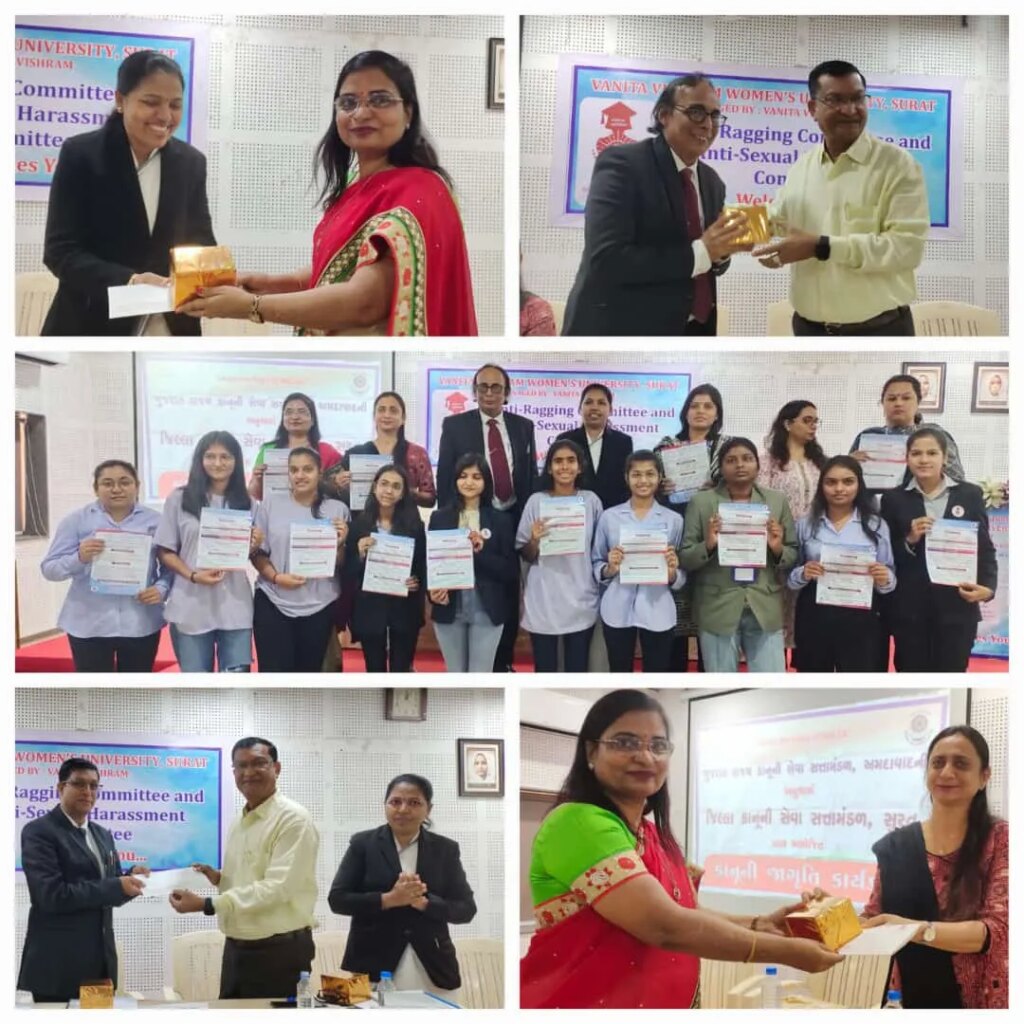 On the occasion of World Day for Social Justice i.e. 20th February, 2023, the Anti-Sexual Harassment Committee and Anti-Ragging Committee of Vanita Vishram Women's University organized an Expert Talk on 'POCSO AND DOMESTIC VIOLENCE ACTS '. Judges and advocates from District Legal Service Authority created awareness amongst the students about the various Acts.
Shri C R Modi- Sr. Judge of Surat Civil Court, Shri Bharatbhai Pandit- Advocate, Smt. Kirtanben Salve- Panel Advocate and Smt. Ketkiben Puthawala- PLV, enlightened the students about important legal aspects.
117 students from different departments of the University participated in the programme.
The event was successfully completed under the able guidance of Provost sir- Dr. Daxesh Thakar and Chairpersons – Dr. Abhilasha Agarwal (Anti-Sexual Harassment Committee) and Mrs. Ruchika Agarwal (Anti-Ragging Committee).