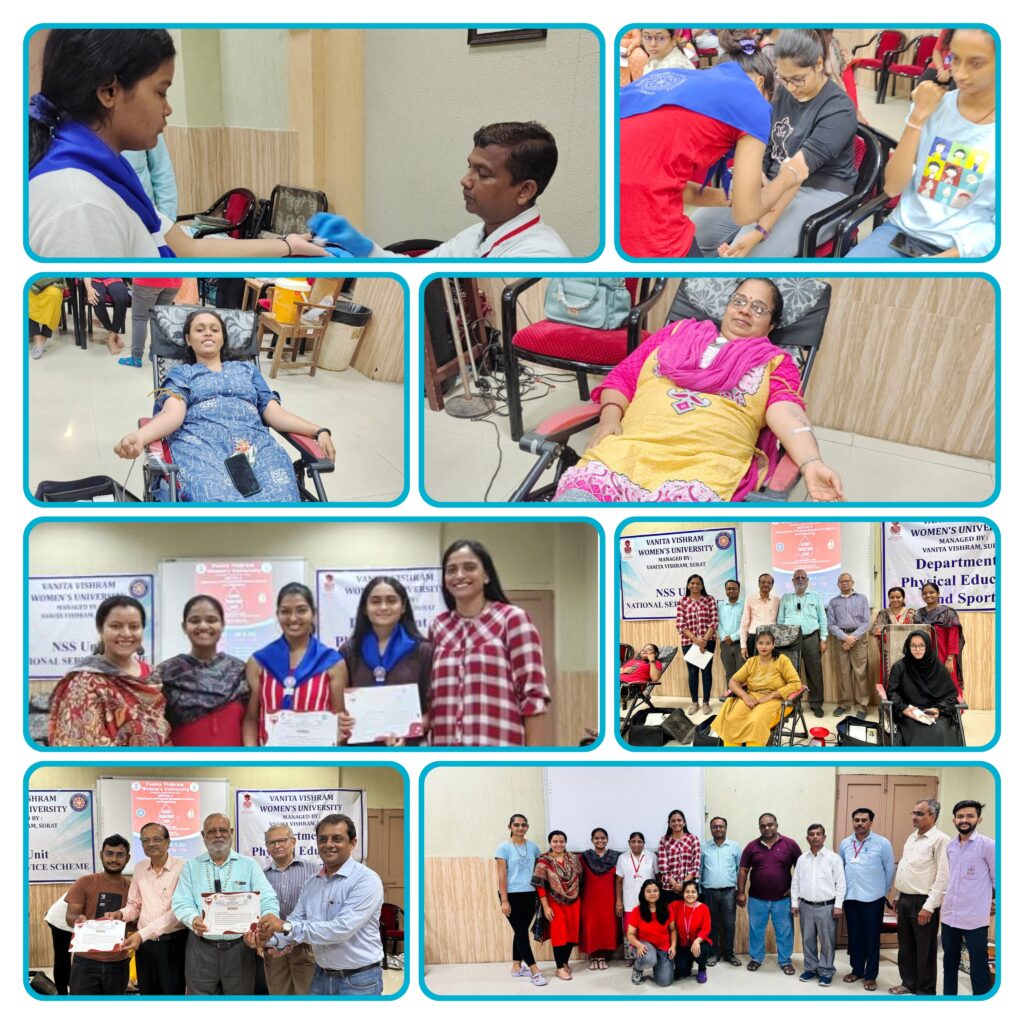 NSS Unit and Department of Physical Education and sports of Vanita Vishram Women's University organized a Blood Donation Camp on 15th June, 2023 in collaboration with Surat Raktadan Kendra and Research Centre.
The camp was organized under the able guidance of Provost of VVWU, Dr. Daxesh Thakar.
We were able to collect 57 units of blood with the contribution of our students, parents and staff of sister institutions of Vanita Vishram.
We thank all for your support and encouragement 🙏