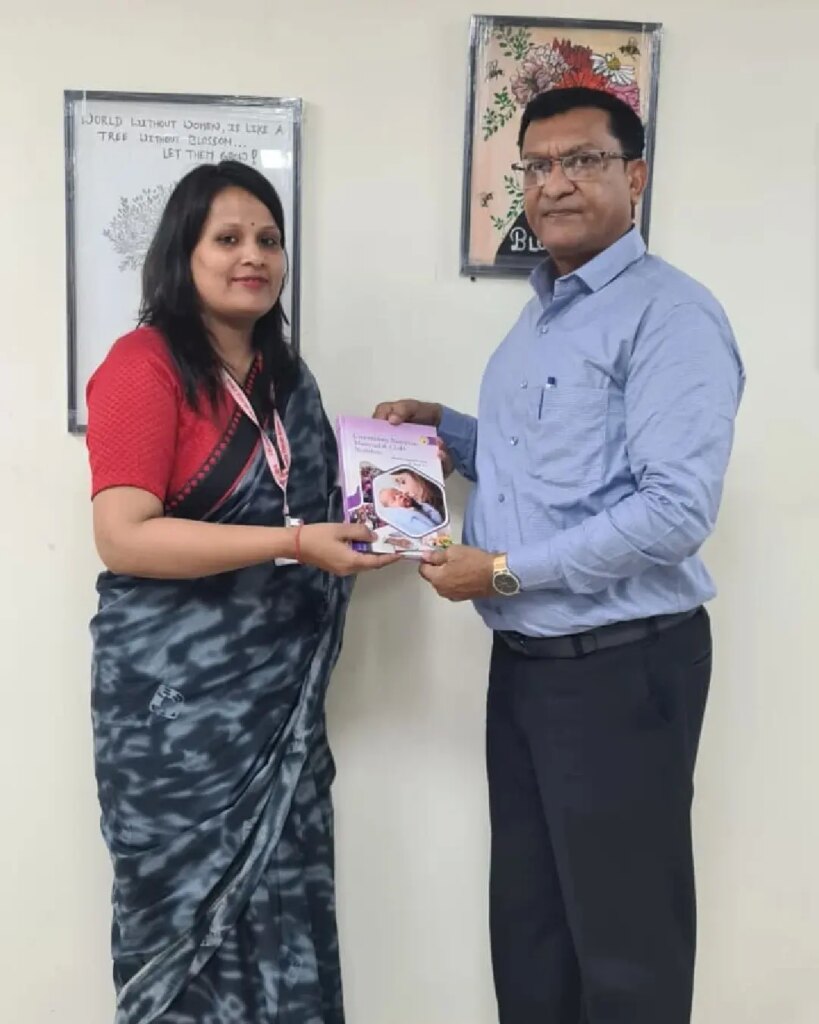 VVWU Staff member adds accolade to her resume
Dr. Payal Jain, Assistant Professor in the Department of Food and Nutrition, School of Science and Technology has published her first book in the field of Nutrition in association with Mrs. Minakshi Tripathi, Associate Professor, Department of Food and Nutrition, Sheth P.T. Mahila College of Arts and Home Science, managed by Vanita Vishram, Surat.
The Title of the Book is "Community Nutrition and Maternal and Child Nutrition" with the ISBN # 9789392575229. It has been published by Prism Books India, sponsored by Hexagon Nutrition, Mumbai.
She expresses her gratitude to the Management of Vanita Vishram, Honorable Provost Dr. Daxesh Thakar for always providing with a motivating environment in the campus, Dean and Head of Department, Dr. Manisha Vyas, who always shows the path to move ahead in a positive manner, colleagues for their support and last but not the least lovely students who have inspired to write this book.
Congratulations to both the teachers