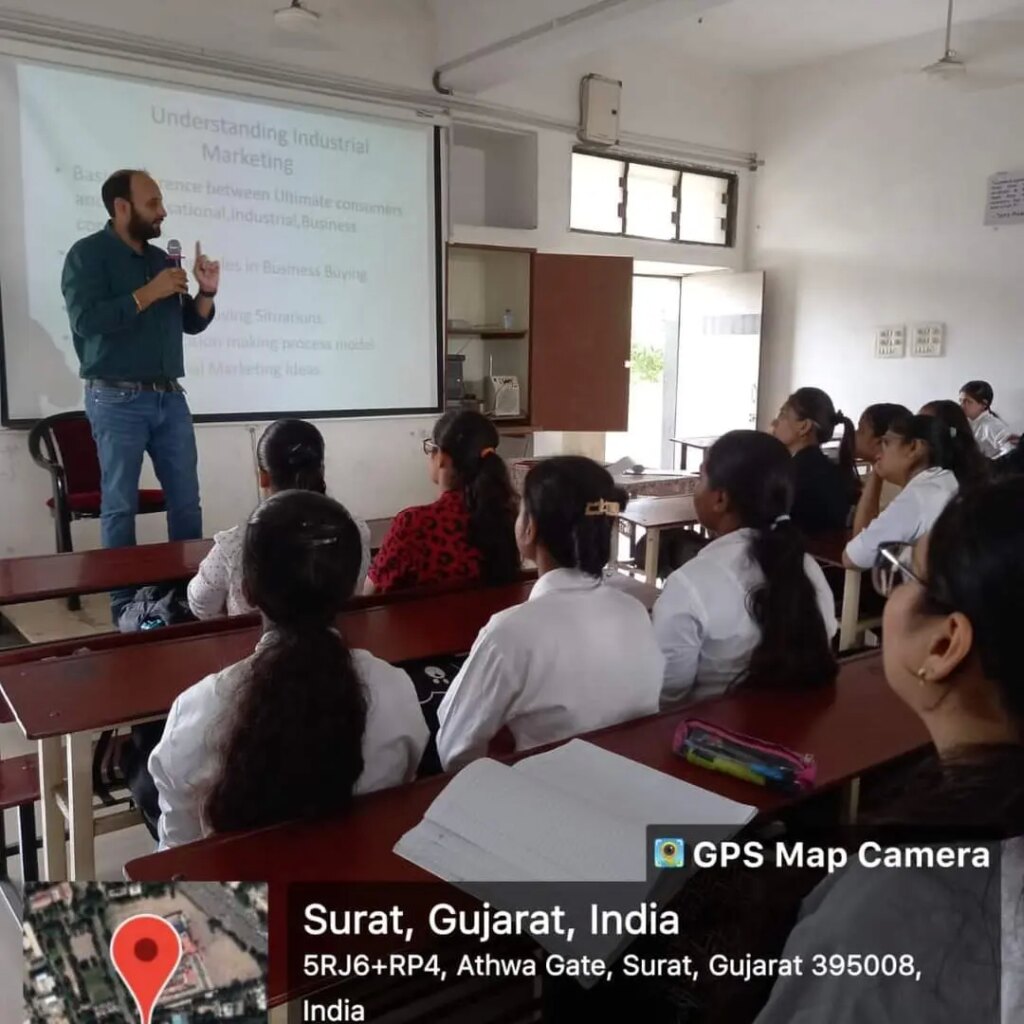 Department of Business Management, VVWU organised a Guest Lecture on "Industrial Marketing Management" for S.Y.B.B.A students on 8th and 9th August 2023.
Mr. Siddharth Kriplanibhai Desai (Director, Shree Dutt Chemicals & Avdhoot Darshan Organic Farm) discussed about industrial buyers and individual buyers. He also oriented the students on the concept of business buying process along with their roles.
164 students of S.Y.B.B.A benefitted from this session.
The academic guest lecture was conducted under the guidance of Hon'ble Provost Sir Dr. Daxesh Thakar, and Dr. Abhilasha Agarwal Dean- Faculty of Commerce and Management. It was coordinated by Dr. Bosky Suratwala (H.o.D.- B.B.A.) Ms Divya Patel, Dr. Sangeeta Shrivastava and Dr. Ashwin Santoki.