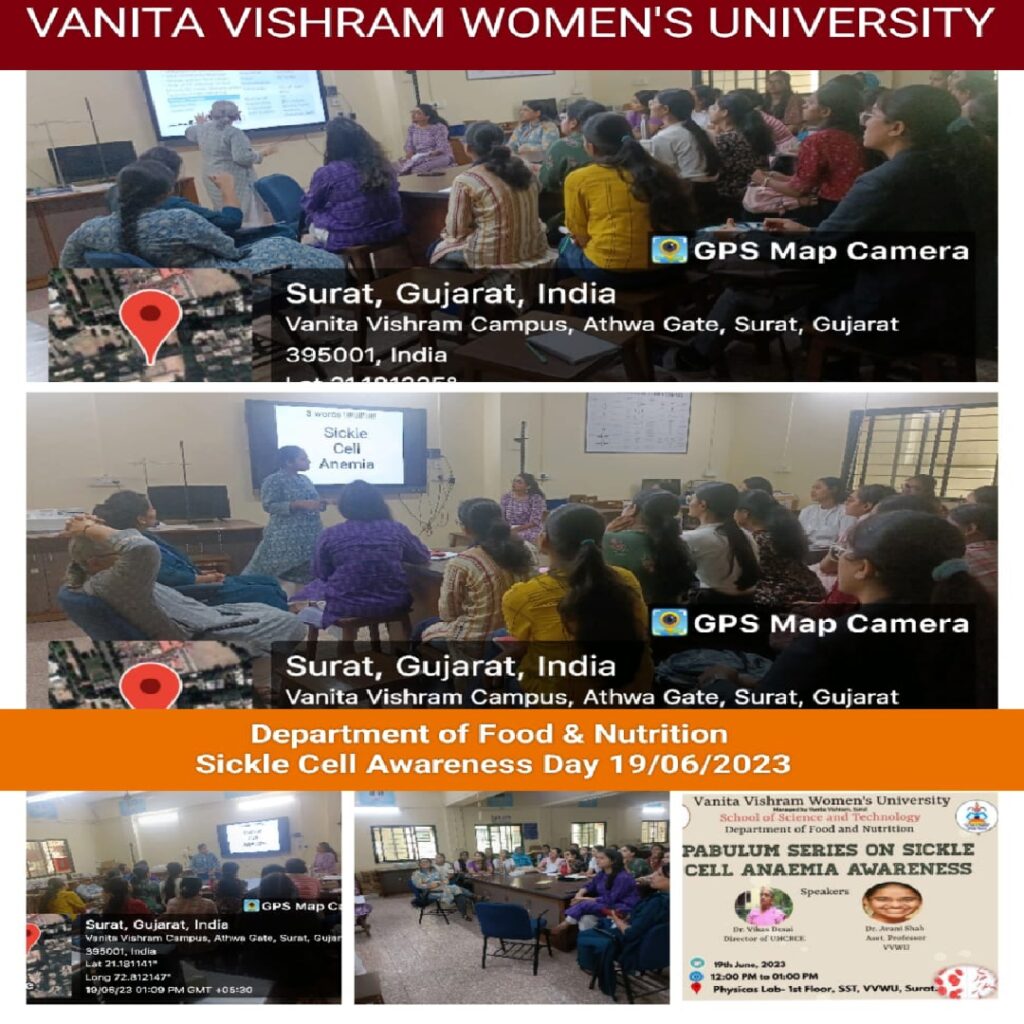 "World Sickle Cell Awareness Day" was organized by the Department of Food and Nutrition under the School of Science and Technology, Vanita Women's University, managed by Vanita Vishram, Surat on 19th June, 2023. The international awareness day is observed annually with the goal to increase public knowledge and an understanding of sickle cell disease, and the challenges experienced by patients and their families and caregivers.
On this day, Dr. Vikas Desai (Director of UHCRC) and Dr. Avni Shah (Assistant Professor,VVWU) were invited as resource persons to enlighten the importance of sickle cell prevalence and awareness. Dr. Vikas Desai highlights the prevalence of Sickle cell anemia and awareness programs need to be worked. Dr. Avni Shah shared the information about the disease, healthcare support and social stigma associated with sickle cell disease.
The aim of the event was to draw attention to the patients and their families affected by the disease and to advocate for improved healthcare services, research and support systems. The whole event was done under the guidance of Dr. Daxesh Thakar, Provost, Vanita Vishram Women's University and Dr. Manisha Vyas, Dean and HoD of School of Science and Technology and Department of Food and Nutrition.